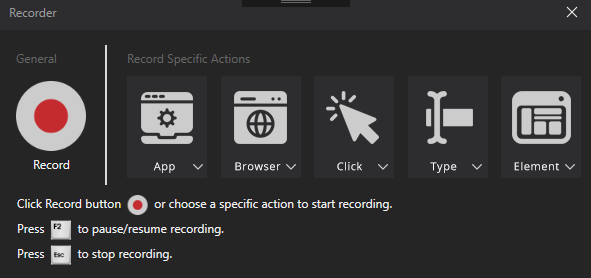 4 Ways RAX EDITOR Can Improve Your Business
Apart from acquiring more than the basic knowledge about automation, they also had the chance to have a deep understanding of how it works and how it can actually improve their businesses. These curious individuals have taken on the challenging path to getting ahead of the competition and are already achieving significant benefits by implementing the free RPA software tool,
RAX EDITOR
, in their business processes.
A
Deloitte Global RPA Survey
showed 53% of businesses have already started their RPA journey. This is expected to increase to 72% within the next two years. If this intensifying interest in automation continues, RPA will reach near-universal adoption within the next five years.
In this post, we will break down the four ways you and your business can value from automation and how RAX EDITOR's salient features make automation easier.
1. Simple Drag and Drop User Interface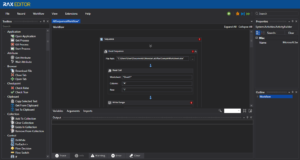 Oftentimes in your computer-based routine, you need to drag and drop elements from one place on the screen to another. For example, in processing invoice emails, it takes so much time for you to drag pieces of information from an excel file to a draft invoice email one at a time. RAX EDITOR can do that for you as it enables dragging of activities from the toolbox and dropping them to the project workflow area during workflow creation.
2. Desktop Recording and Toolbox Customization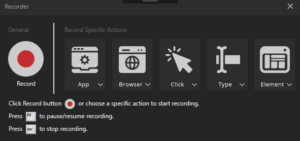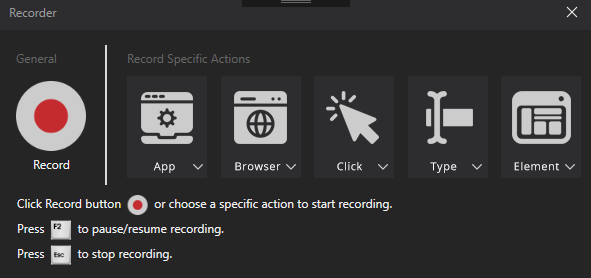 RAX EDITOR records your desktop actions while you are at work. Its virtual workforce mimics your activities and automatically creates a basic automation workflow that can be developed further using the Automation Toolbox. This software allows you to customize your workflow activities, whether creating sequences, flowcharts, or a combination of both, that you think best suit your business operations.
3. Optical Character and Image Recognition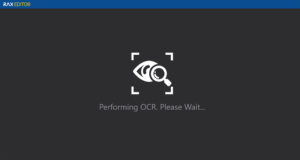 Gone are the days when you have to manually retype texts from printed documents and cross-check if you typed every word correctly. This tedious and error-prone workload can be solved by using RAX EDITOR as it is equipped with
Optical Character Recognition
(
OCR
). This function allows your computer to distinguish and locate specific texts within a scanned document, and convert them into an editable format. OCR also enables RAX Editor to recognize and identify images for your workflow creation.
4. Named Entity Recognition
In certain formats such as document files, spreadsheets, web pages, and social media, texts appear as unstructured data. Unlike humans, machines cannot easily distinguish between different entities such as names of people, places, organizations as well as numerical expressions. However, RAX EDITOR has an excellent
Named Entity Recognition
(NER) feature that efficiently identifies and classifies key elements, and organizes these pieces of information into a structured representation of names of people, places, dates, and phone numbers that could serve as a point of departure for further analysis.
What makes
RAX EDITOR
a more efficient tool is that it can run across different applications and environments through assisted or unassisted automation, which means you can leave the mundane and repetitive tasks embedded in processes throughout your business to its virtual agents.
---
Get your free Robotic Process Automation (RPA) Software:
Download here

Tags In
Become a Partner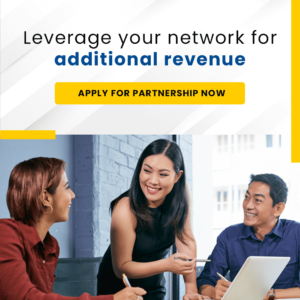 Categories