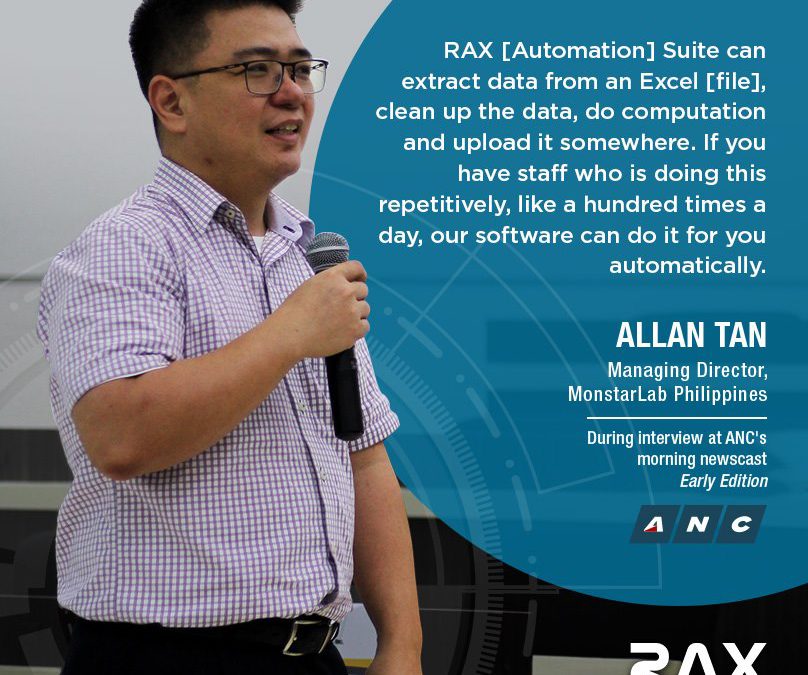 How RAX Suite is Preparing People for the Age of Automation
In six more years, robotic process automation (RPA) and other intelligent platforms will have a potential economic impact of nearly $6.7 trillion according to a report by McKinsey and Company on
emerging and disruptive technologies
. The fast-paced world of technology has forced businesses and industries to shift their focus on transforming their business activities, especially when it comes to scaling and streamlining processes.
While the RPA technology continues to evolve quickly, it has become one of the leading digitally-advanced platforms today and a standard for positive business outcomes and performance.
Automation is coming, regardless of whether we use it or not. People who are able to adapt to these changes will lead the industry and the laggards will be left behind, said Allan Tan, managing director of Monstar Lab Philippines.
A giant player in the technological industry in the Philippines, Monstar Lab has proved its position worthy to be on the list of game-changing developers. Just last year, the company welcomed another technological masterpiece in the form of its latest automation solutions – the
RAX Automation Suite.
Intended to amplify benefits of RPA, the RAX Automation Suite highlights two powerful applications that allow company users to operate on a lower cost and increased agility.
Leading the pack is the
RAX EDITOR
which attributes its advantage to its virtual workforce that can handle tasks efficiently and flawlessly, even across different environments (
Windows and Virtual desktops
) and applications. It allows businesses to create customized automation based on their processes, and provides support for their personnel by receiving input from their team (
Assisted Automations
) before continuing with the defined process or by acting independently (
Unassisted Automations
) without the need for human interactions.
Other than that, RAX Suite empowers companies to boost productivity by using the
RAX MONITOR
, a tracking application that follows and logs their people's ongoing desktop footprint in detail. It analyzes desktop activities and interactions, recognizes workflow patterns, and provides meaningful insights than can be used to improve businesses' automation processes with the help of artificial intelligence.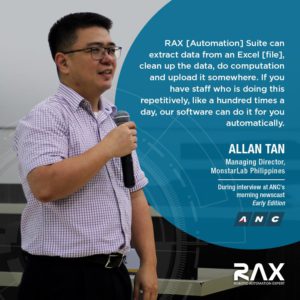 They do not only effectively eliminate time-consuming, repetitive, and rules-based tasks, these functional applications are also adaptable and easy to deploy as what automation tools should be. "
Tools for automation are easy to use and require minimal programming skills,
" Tan said.
Aside from being an enabler of RPA technology,
Monstar Lab Philippines
also provides support through its automation experts, a pool of automation analysts who work alongside the process team leads and members of its company users. The company has also been taking part in global tech talks and conferences to promote awareness about the innovative technology, and conducting a series of training and forum to guide its community members how to properly implement RPA in their organizations.
As various industries move fast towards automation, Monstar Lab Philippines eases the company users' first step on their RPA journey to enable them to ride the momentum of the rapidly developing intelligent automation technologies. Companies need to augment their workforce "
to remain competitive, otherwise, they will lose their edge in the global economy,
" Tan said.
---
Get your free Robotic Process Automation (RPA) Software:
Download here

Tags In
Become a Partner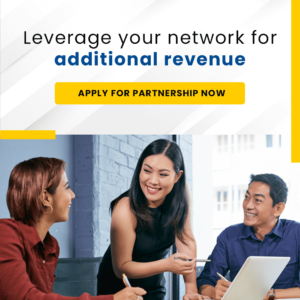 Categories