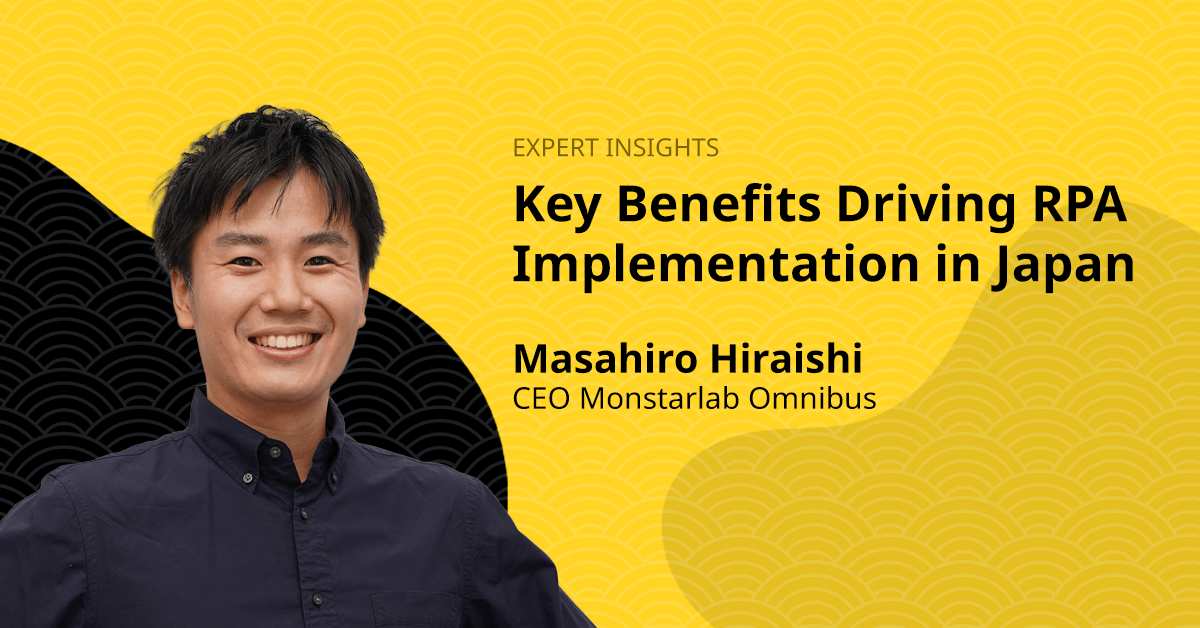 Key Benefits Driving RPA Implementation in Japan
Japan is one of the globally growing markets for Robotic Process Automation (RPA). Artificial Intelligence (AI) and RPA are making steady progress in many tech-driven companies while people-centric markets are seen adopting RPA to expand their business without any significant labor increase.
As published by Statista Research Department on October 13, 2020, the sales value of the RPA market in Japan is forecasted to grow steadily until the fiscal year 2022 and is expected to reach a market size of over 80 billion Japanese yen next year.
Masahiro Hiraishi, CEO of Monstarlab Omnibus, one of the top digital product development firms specializing in mobile and web application development, noted that RPA implementation is higher in industries like trading, manufacturing, real estate, IT, nursing, and hotel with common and time-consuming processes including data flow between departments, paperwork digitization, and human resources.
Here are the key RPA benefits that Japanese companies realize and fuel RPA adoption in the country in the recent year.
Decreased Cost, Increased Profitability
"RPA technologies decrease cost while increasing profitability by automating the processes that are done manually," said Hiraishi.
The increasing demand for autonomy has driven virtual workforce acceptance and adoption among large enterprises, thereby enabling them to rely on RPA for reduced costs, reduced human errors, improved efficiency, and enhanced regulatory compliance.
Given that the market is highly competitive and characterized by the presence of many small and large RPA vendors contributing to the overall market growth, Monstar Lab offers sophisticated solutions for the automation of back-office processes with a cost-effective and efficient software robot platform to deliver complex services securely and adapt business processes with greater control.
Reduced Overworked Labor
RPA describes the use of virtual or software robots to automate repetitive office work. In a work environment characterized by long office hours, improvements to the work-life balance of employees have been encouraged by the Japanese government, boosting the sales of the RPA market in Japan.
Hiraishi pointed out that by allowing RPA technology to handle repetitive tasks, fewer mistakes are made and people focus on exception-handling. RPA shifts the focus of the worker beyond monotonous tasks and enables employees to do value-add work thus cutting labor costs at the same time.
Moreover, RPA is cheaper than outsourcing since automating tasks using bots is around one-third the cost of an outsourced employee as stated by global strategy and transformation consulting organization Capgemini Consulting in their 2016 RPA study.
Remote Workforce Support
Despite the economic challenges brought by the COVID-19 crisis, the present pandemic-induced reality has accelerated businesses' march toward the future of work.
As elaborated in our previous blog, one of the main reasons why nearly half of 160 process automation decision-makers from operations groups, shared services, finance, and other lines of business in organizations in RPA-leading countries including Japan were triggered to increase their automation adoption and investment is to support their remote workforces.
Hiraishi backed this study saying that RPA has emerged as an invaluable asset for organizations with heavy back-office and operational functions to embrace digital transformation and adapt to the new normal.
Read: RPA, AI and Intelligent Automation Predictions for 2021
Monstarlab Sales, Service, and Support in Japan
Focused on providing diverse solutions suitable to cater to the needs of each customer, Monstarlab expands its operations with partnerships and offers new solutions and services.
With RPA's strong potential for improving productivity and efficiency, most business functions are identifying ways to implement the technology within their departments. Companies, however, vary in their approach to running such pilots. That is why Monstarlab always recommends a Proof of Concept (PoC) development for such pilots.
Hiraishi emphasized that a PoC is crucial to outline the benefits of RPA implementation and to provide the justification to move toward the pilot stage. While the approach to PoC may differ from one business to another, four common phases can help a business make a case for a successful PoC:
Organize, standardize, and visualize business operations.
Specify which processes to be automated.
Create automation workflow and execute PoC.
Measure the impact and benefits of POC to support the actual deployment of RPA.
For businesses to fully embrace automation, "senior management and decision-makers need to have the mindset first to make their operations organized," said Hiraishi.
---
Get your free Robotic Process Automation (RPA) Software:
Download here
Become a Partner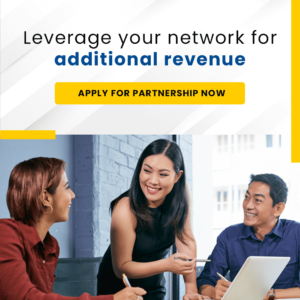 Categories