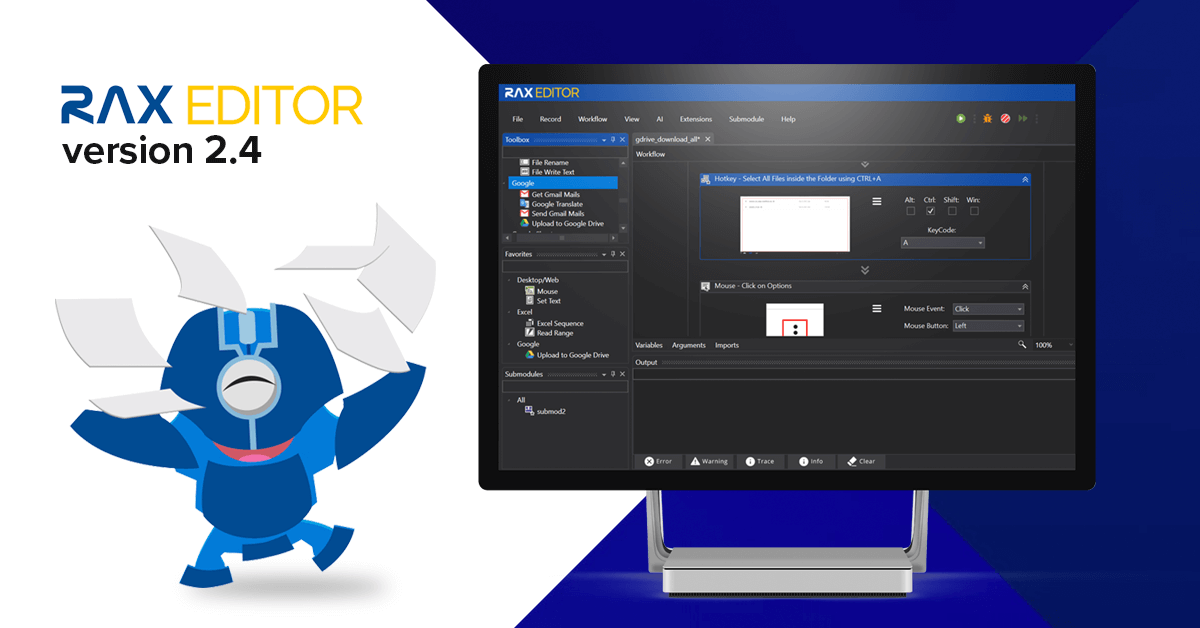 Elevate your RPA experience with RAX EDITOR version 2.4
Robotic Automation Expert (RAX), one of the leading providers of robotic process automation (RPA) solutions in the country, has rolled out version 2.4 of its RAX EDITOR for more businesses to embrace a digital revolution in their organizations.
The latest version now comes with significant improvements in the user interface, including Activity Category, which can be enabled and disabled according to the users' preference, and the Favorites Toolbar, which allows users to pin their most-used activities for easier access and better task classification.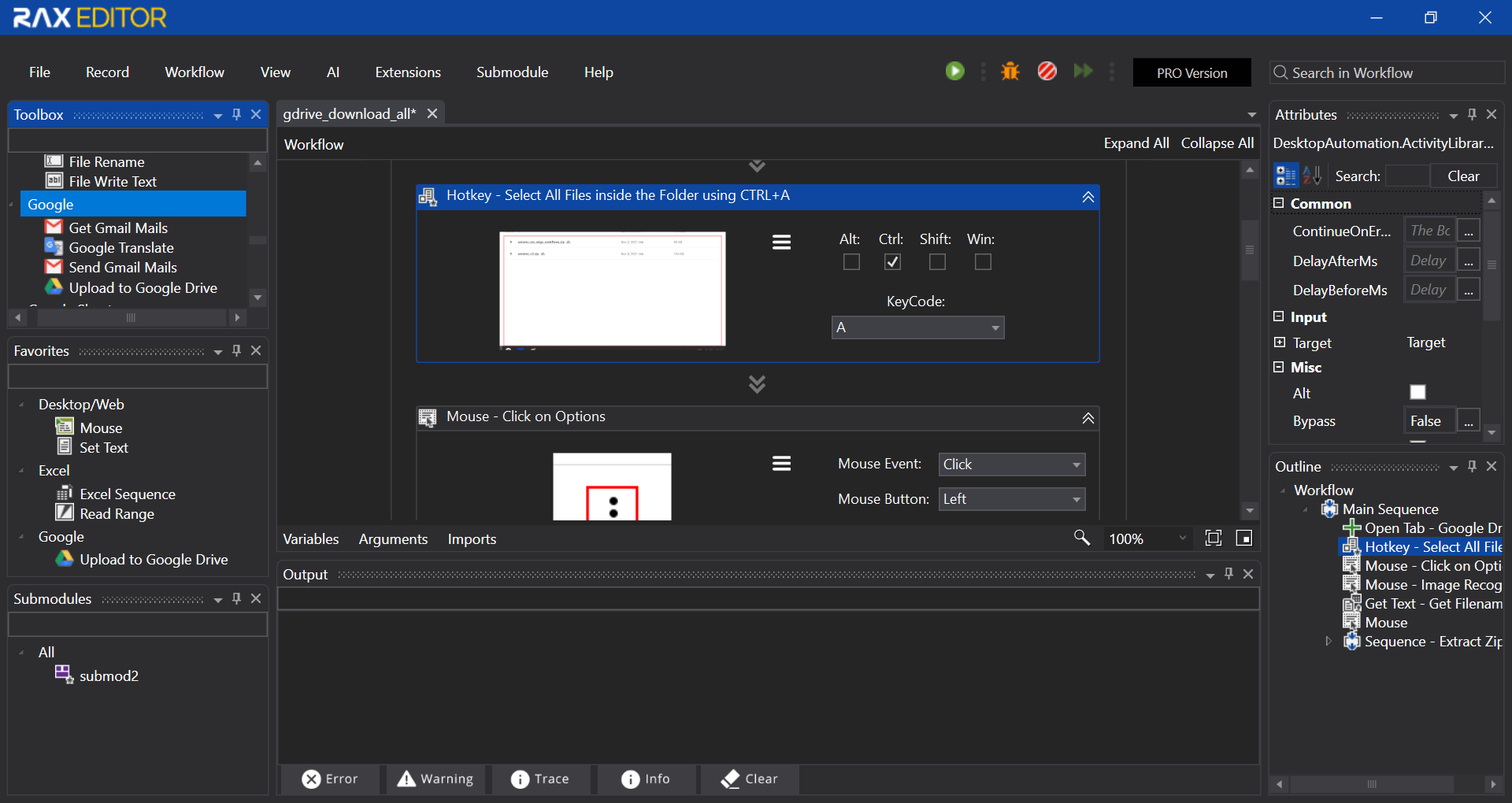 In terms of workflow, version 2.4 of RAX EDITOR now has a Submodule, a self-contained workflow that can be reused in other workflows, providing more efficient task management. In addition, the bots of RAX can now also identify Microsoft Word table elements, which means that tasks created with or primarily using the table function of Microsoft Word can now also be seamlessly automated.
Moreover, the upgraded version brings Google Apps Integration, particularly support for Gmail, Google Translate, Google Drive, and Google Sheets, providing more automation features for the most-used productivity applications. RAX is also now compatible with Microsoft Edge browser and SAP systems.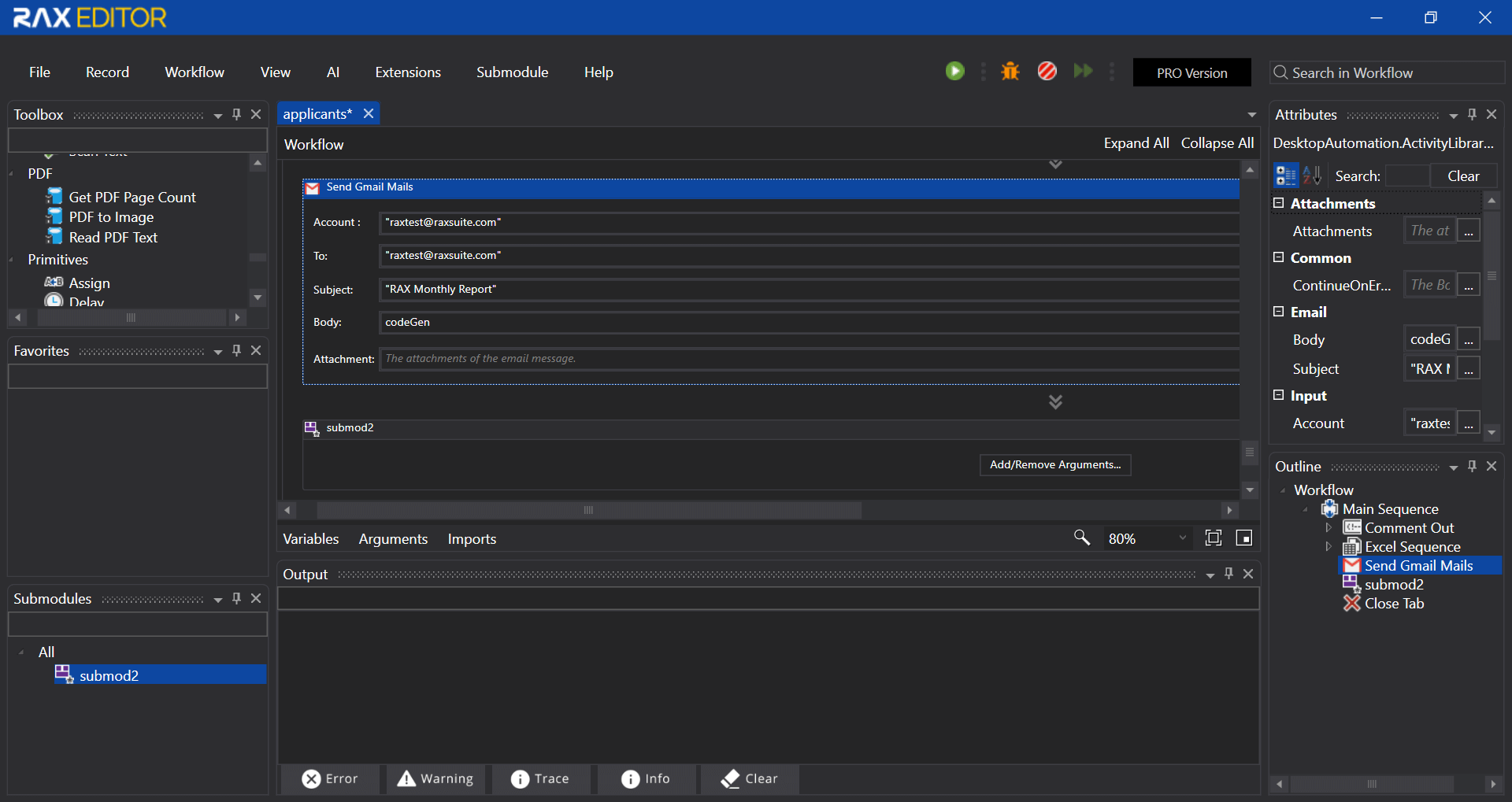 Since most workflows require the use of Microsoft Excel, the leveled-up version of RAX has an enhanced execution time for Excel-related tasks, resulting in a faster turnaround time.
The said new features are just the first wave of advancements on RAX EDITOR 2.4. In the coming months, there will be more features for better utilization of RPA, including Quickbooks Invoice Support, Java Application Support, and Firebase Support.
"We at Monstarlab Manila believe that there's always room for improvements, especially with technology. As we discover more about the wonders that RPA can do, we see to it that we serve as the bridge for our partners and clients to experience this innovation," said Allan Tan, Managing Director of Monstarlab Manila.
"With these new features on RAX Automation Suite, we hope that more businesses, especially those in the Philippines, realize the benefits and the opportunities that RPA can deliver," he added.
Read the RAX EDITOR v.2.4 Release Notes, HERE
Experience robotic process automation firsthand now. Schedule a demo with the RAX team here.
---
Get your free Robotic Process Automation (RPA) Software:
Download here
Become a Partner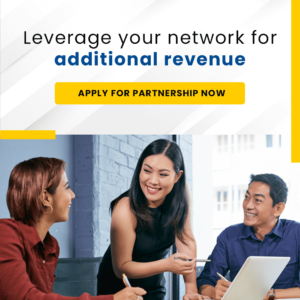 Categories