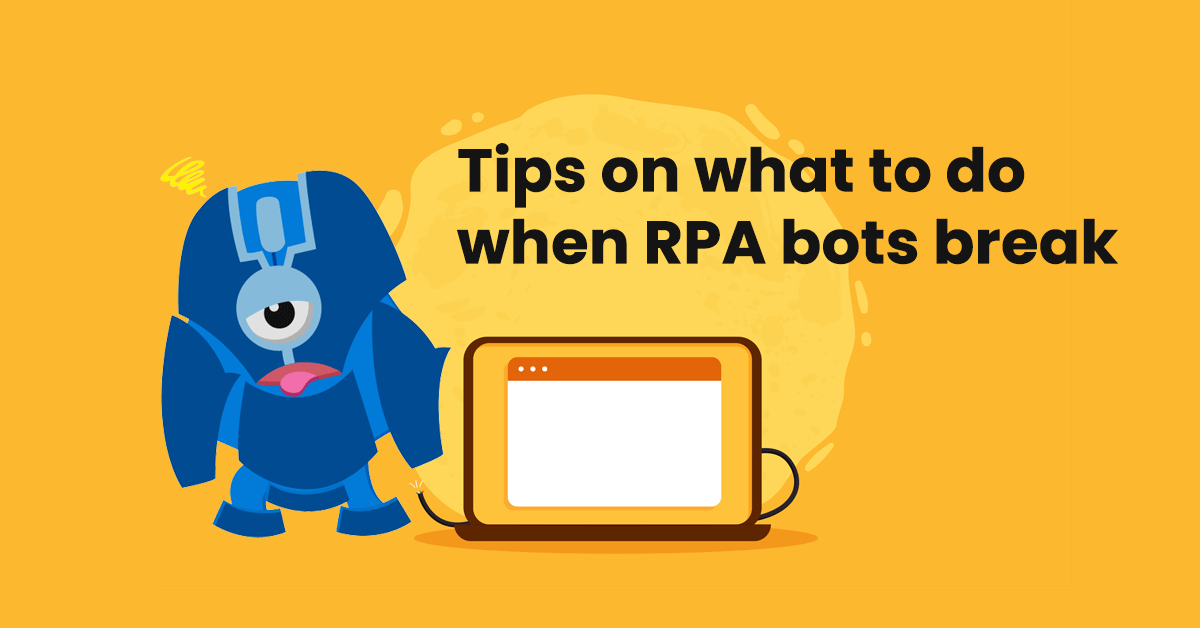 What to Do When Your RPA Bots Break
Robotic Process Automation (RPA) has been beneficial to companies and organizations particularly when it comes to cost-effectiveness and improving workplace productivity but one thing is unavoidable no matter how helpful RPA is, it is the fact that bot breaks.
RPA refers to software applications that are often called virtual robots or bots. It is designed to deliver great business value by automating repetitive manual tasks that are done by the knowledge workers. It aids companies by replicating actions or tasks the way a human would.
Replacing human potential with RPA machines is cost-saving, and it can improve the efficiency of the business processes since robots can do certain tasks faster than a human could. But just like how humans get burned out at work, bots, even those that are well-designed, still break, and it could put your business at stake.
Here are some tips on what to do when RPA bots break 
1. Plan for when automation break
Since bots inevitably break, organizations using RPA should have a plan when this kind of trouble emerges. There should be people ready to do reactive maintenance or deal with the unexpected when the problem occurs. Even well-designed RPA bots break, and business users should prepare for it. You need to have a staff equipped in dealing with that kind of issue. You can also give the personnel tasked to do the troubleshooting a document guide in finding and resolving the problem that causes the bots to break.
Read related article: What to Keep in Mind When Implementing RPA
2. IT shouldn't be out of the picture
Most businesses, specifically those who are nontechnical, usually use "screen scraping" techniques in interpreting how the bot should interact with the application user interface.
Screen scraping is the act of copying data that appears in a digital display so it can be used for another purpose. It can be done automatically with a scraping program or an individual extracting data.
Though this technique is the easiest for business users to attain even without the help of IT, companies should realize that IT should not be out of the picture or at least have someone be trained on designing bots' durability because when delineating the layout of the screen, some information may change and the bot will have a rough time recognizing which to interact with.
Also learn here why RPA is not for the IT department only.
3. Improve the design
Part of the operation and maintenance of RPA bots is training and guiding the development team on how to create well-designed bots. To improve the design of bots, you need to anticipate the ways they might break. For instance, instead of using techniques such as screen scraping, you may use application hotkeys if that is available, or you can have the bot look for the field description to obtain the right data entry.
4. Intelligent Automation
RPA software vendors are continuously looking for solutions on how to lessen the possibility of bots' breakdown, and here's how Intelligence Automation enters the discussion. Intelligent automation is the combination of two advanced technologies – Artificial Intelligence (AI) and robotics process automation (RPA).
There is so much talk about the collaboration of RPA and AI and how it can be beneficial to avoid problems such as bots breakdown. Using Artificial Intelligence, bots can understand the tasks they are assigned to perform. With this, bots can be less easily confused in doing its function.
The idea of RPA as cost-effective and as a great help in the productivity of a business can be achieved properly by planning for the RPA bots' maintenance and development. It is important to be prepared for the unexpected problems that may arise while adapting to digital transformation to keep away from risking the health of your business.
---
Get your free Robotic Process Automation (RPA) Software:
Download here

Tags In
Become a Partner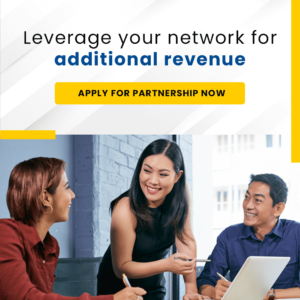 Categories